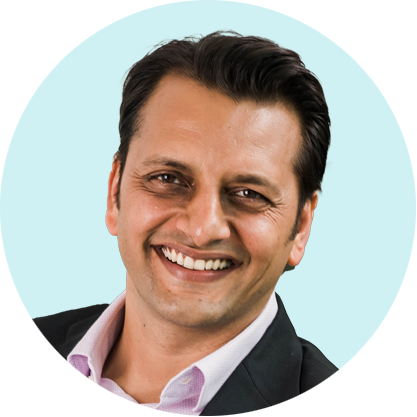 About Amit
Amit brings more than 20 years of experience to his role as Chief Information Officer. His IT strategy consists of four key pillars: (1) to drive manufacturing intelligence using Industry 4.0 concepts, digital twin, and enterprise-IT solutions; (2) to establish foundational artificial intelligence (AI) computing environment and data engines leading to enhanced drug discovery capabilities in various R&D areas; (3) to secure the environment with robust Cybersecurity and enterprise architecture programs, and (4) to create a cloud-based core IT infrastructure and a diverse end-user computing team.
Before joining ElevateBio, Amit was a partner at an AI focused consulting firm, helping them to establish a life sciences vertical and expand their footprint in the biotech space. Prior to that, Amit was the Head of Shared Services and India Country Head for Alexion Pharmaceuticals where he started shared services, partnered with global business functions, and established enterprise-wide technology capabilities across ERP, CRM, LIMS, CyberOps, BI, and managed services. Amit started his professional career with a technology consulting firm, Infosys, working with multiple clients.
Education and Accomplishments
Amit holds an MBA from Cornell University's Johnson School of Business, and a B.Tech. from Indian Institute of Technology, BHU in India. In addition, he has been a strategic advisor for multiple start-up companies in the education, financial, and medical technology fields.