We're the partner of choice for the world's most innovative biopharma companies and academic institutions. We leverage our platform technologies and integrated ecosystem of manufacturing capabilities to drive innovation, remove barriers, and enable our partners to accelerate the development of transformative therapies.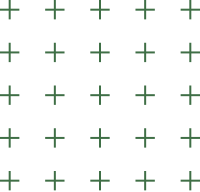 Regardless of your starting line, our full ecosystem can accelerate your journey and help guide you from concept to commercialization.
ElevateBio's breadth of expertise and network of capabilities can power the creation of your novel cell and gene therapies. We have assembled top talent and technical know-how, capabilities for process sciences and process innovation, access to next-generation enabling technologies, quality cGMP manufacturing, and the experience to navigate the regulatory landscape, all under one roof.
Industry Partnerships
Academic Partnerships
Industry Partnerships
We meet our biopharmaceutical partners wherever they are in the product lifecycle and enable their work with our technology platforms and range of capabilities.
Academic Partnerships
Partnering With You, Every Step of the Way
Our integrated ecosystem and leading experts can help you discover, develop, manufacture, and commercialize an unprecedented, broad spectrum of cell and gene therapies.
We have the manufacturing expertise, technologies, and state-of-the-art facilities at BaseCamp to manufacture and deliver cell and gene therapies from concept through commercialization.
Our proprietary technologies – including gene editing, induced pluripotent stem cell (iPSC), and cell, protein, and vector engineering – power the therapies of today and fuel the discoveries of tomorrow.
We are enabling the development of a range of ex vivo and in vivo cell and gene therapies, leveraging our in-house capabilities and expertise to design and develop an array of modalities.
Wherever you are in your cell and gene therapy product lifecycle, we can strengthen and accelerate the development of your transformative therapies with our enabling technologies unmatched manufacturing capabilities.