Our team of world-class scientists, builders and operators use their deep industry expertise to power the creation of life-transforming cell and gene therapies.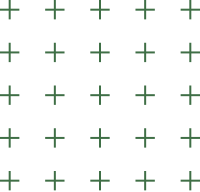 Meet Our Team of Industry Experts
We are advised and supported by a team of world-class technology and biotechnology industry experts with unmatched track records in building iconic companies and creating value in the field of rare disease and cell and gene therapy.
Khalil Barrage
Managing Director of The Invus Group
Mitchell Finer, Ph.D.
President of Research and Development, ElevateBio
Ansbert Gadicke
Co-founder of MPM Capital
Germano Giuliani
Former CEO, Giuliani Pharma; Board of Directors, HBM Healthcare AH; Investment Committee Royalty Pharma
Navneet Govil
Managing Partner, SoftBank
David Hallal
Co-Founder Chief Executive Officer & Chairman, ElevateBio
Morana Jovan-Embiricos, Ph.D.
Managing Partner of F2 Ventures
Vikas Sinha
Chief Financial Officer, ElevateBio
Karan Takhar
Managing Director, Matrix Capital Management Company
Committed to enabling innovative cell and gene therapy companies