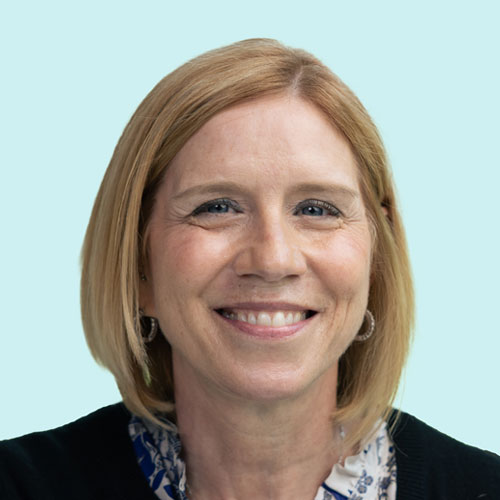 About Heidi
Heidi Wagner leads the company's global government affairs function, playing a key role in the continued national and global expansion of our technology platforms and biomanufacturing network. Heidi has more than 20 years of experience in establishing and executing global strategies across government affairs, public policy, and patient advocacy.
Prior to joining ElevateBio, Heidi spent decades at Alexion Pharmaceuticals, Genentech, and Global Blood Therapeutics. She most recently was Senior Vice President, Head of Government Affairs & Policy at Global Blood Therapeutics, Inc., where she was responsible for directing the company's government affairs strategy and implementation in the US and Europe. During her tenure at Alexion, Heidi held various leadership positions where she led a broad range of activities across legislative and regulatory policy issues and global patient access.
Education and Accomplishments
Heidi serves as a member of the Board of Directors of Wave Life Sciences, the University of Colorado Foundation, the American Kidney Fund and No Patient Left Behind. She received her J.D. from the George Mason University School of Law and a B.S. in Journalism and Mass Communications from the University of Colorado.