Climbing to new heights, together.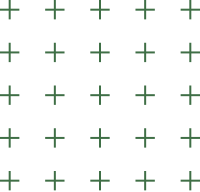 Behind our successful team are the values we place front and center of everything we do. These five principles are our due north that support our vision, set our culture, and solidify what we stand for.
Some of the things that make ElevateBio a great place to work are the core company values. We really lay a lot of emphasis on transparency, on ingenuity. We are encouraged to come up with new ideas, thinking outside the box. It's a very fair and equitable place to work at- there's a lot of diversity, both culturally and also in terms of backgrounds.
Harish Adoni
Scientist, Analytical Development
Bringing on clients and bringing on these collaborations with a common focus of not only helping patients, but also supporting the future generation, which is such an important deal in a field like biotech. So I think ElevateBio is at the forefront of it, and I know most people know about it because when people find out that I'm working at ElevateBio, they're always says that's a great company and there's a reason why, because you are putting yourself out there and doing such great work.
Parinieta Ahuja
Emerging Technologies Core Lab
There is a level of trust that I feel is distinctly unique with the group that I work with right now. We trust each other to be honest about everything that we do. So the advantage to that is you can go in and have very fruitful discussions that you're not aligned about something, but it's never personal. It's always about what's in the best interest for whatever initiative we're working on, and that everyone values everyone's opinion.
Daniel Larson
VP Clinical Operations
I think what excites me most about ElevateBio is all of the ways that we want to really meet the needs of the industry, our clients, and ultimately the patients. There are a lot of different projects that we're working with people on and I think it's really exciting to not be afraid to take on a challenge, to really meet it head on, and to have a team that's willing and excited to take on those opportunities. It's very unique and you don't talk typically see that in this space.
Kristen Bland
Quality Assurance Senior Manager
ElevateBio is a great place to work because it's more about being able to do what you really enjoy and how that actually correlates to treating patients. At the end of the day, there's always opportunity to capitalize on your greatest interests and your greatest passions to be able to meet that need, which is very exciting.
Kristen Bland
Quality Assurance Senior Manager
Wearing our values as a badge of honor
Ingenuity
Collaboration
Transparency
Curiosity
Respect
Ingenuity
Ingenuity with Intention

Beyond innovation and above reformation, we live in the realm of origination. We must continuously think of new ways to transform the cell and gene therapy industry because we know embracing new frontiers holds greater potential to save lives.
Collaboration
Transparency
Curiosity
Respect
As a company that is driven by our employees and by our science, we've been recognized as a top place to work and as a leader in the industry.
Find Your Path at ElevateBio
Join our team of experts who share an undying passion for constant exploration, new technology, discovery and progress.