We are transforming the cell and gene therapy industry.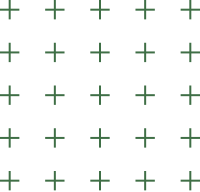 We set out to be the world's most indispensable cell and gene therapy technology company, changing how organizations operate, how products are created, and how disease is treated.
Since our inception, we have aimed to be the dominant engine inside the world's greatest scientific advancements harnessing human cells and genes to alter disease. We're enabling a growing number of partners across the biopharmaceutical industry and academia through our novel technologies and unmatched expertise.
Together, we are changing the future of medicine.
Our Foundation
David Hallal, Mitchell Finer, and Vikas Sinha ask the question, What could revolutionize medicine in the next 50 years? ElevateBio was formed.
Our Launch
ElevateBio raises $150M in Series A financing and officially launched to power the cell and gene therapy industry.
Partner with Massachusetts General Hospital
ElevateBio forms its first partnership, entering into a 10-year alliance agreement with Massachusetts General.
The First ElevateBio BaseCamp® Facility Opens
ElevateBio opens BaseCamp in Waltham, MA, its first manufacturing and process development facility with end-to-end for cell and gene therapies.
Raise $170M in Series B Financing
ElevateBio raises $170M in Series B financing to accelerate product development and support the completion of its next-generation cell and gene research and manufacturing platform.
Accelerate Growth with $525M Series C Financing
ElevateBio raises $525M in Series C financing to support the acceleration and scaling of its end-to-end cell and gene therapy technology platform offering.
Partner with Boston Children's Hospital
ElevateBio and Boston Children's Hospital announce a five-year cell and gene therapy collaboration.
Our Acquisition of Life Edit
ElevateBio acquires Life Edit Therapeutics, accelerating the advancement of its Life Edit gene editing platform and therapeutic development capabilities.
Launch of a New iPSC Company
ElevateBio forms a new company with George Daley, M.D., Ph.D., and Boston Children's Hospital to develop iPSC-derived allogeneic immune therapies.
Partner with the California Institute for Regenerative Medicine
ElevateBio and California Institute for Regenerative Medicine (CIRM) announce a collaboration to develop iPSC-derived therapeutics, providing academic institutions and biopharmaceutical companies with access to its cell lines.
Partner with Moderna Therapeutics
Life Edit and Moderna Therapeutics announce a strategic research and development collaboration to discover and develop in vivo mRNA gene editing therapies, combining Life Edit's suite of proprietary gene editing technologies, including base editing, with Moderna's mRNA platform.
Raise $401 Million in Series D Financing
ElevateBio raises $401M in Series D financing to expand and scale its technology platforms, end-to-end capabilities, and therapeutic pipeline to serve its growing number of partners and drive revenue growth.
Partner with Novo Nordisk
Life Edit and Novo Nordisk form a multi-target collaboration to discover, develop, and deliver base editing therapies for rare and cardiometabolic diseases, under which Life Edit has the option to a global profit share on one program.