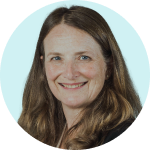 About Clare
Clare leads corporate development and operations at Life Edit Therapeutics. She has more than 20 years of pharmaceutical industry experience focused on drug discovery and business development and previously ran business development at LifeEDIT Inc., when the company was a subsidiary of AgBiome.
Prior to joining Life Edit, Clare held business development and leadership roles at Evotec and Aptuit, including running Aptuit's U.S.—based Strategic Alliance Management team. In addition, she directed business development at SCYNEXIS, a start-up focused on infectious disease discovery and development for both human and animal health.
Education and Accomplishments
Clare received her BSc and Ph.D. in Organic Chemistry from the University of Liverpool and has an MBA from The Fuqua School of Business at Duke University.