Reflecting on ElevateBio's First Five Years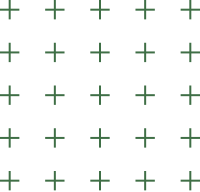 When our co-founders Mitch Finer, Vikas Sinha, and I formed ElevateBio five years ago, we asked ourselves what could revolutionize healthcare in the next 50 years. It was quickly apparent that cell and gene therapies were the answer. These therapies are a remarkable feat of scientific ingenuity with astonishing therapeutic potential. However, these therapies – this incredible innovation – are not valuable if they can't get to the patients who need them. Innovation is often delayed by the complexity of these medicines, limitations of existing technologies, and the lack of manufacturing robustness. ElevateBio was formed in late 2017 to solve this challenge and power cell and gene therapies at the speed the world demands for many decades to come.
At our core, we seek to be the world's most indispensable cell and gene therapy technology company, changing how companies operate, how products are created, and how disease is treated. Our unique ecosystem unifies ground-breaking technologies forging the missing link between discovery and widespread delivery of cell and gene therapies as everyday medicine. We are the only company to combine manufacturing, technology platforms, and therapeutic development, all under one roof, where each capability feeds into one another. Combining these complementary areas is what makes ElevateBio indispensable – together, our assembled parts become catalytic.
We have made immense strides in each area of our businesses over the past five years, accelerating our company to where we are today. Each area has become a strong value driver for ElevateBio and for the broader cell and gene industry. A few highlights:
End-to-End Manufacturing: With BaseCamp, we have built a one-of-a-kind process development and manufacturing center of excellence. BaseCamp is leading the American revolution in cell and gene therapy manufacturing with integrated platform technologies and full-scale capacity to transform access and catapult science and industry forward. This year, we announced our plans to bring these same capabilities to other key regions, first in Pittsburgh, through our ground-breaking partnership with the University of Pittsburgh. This expansion will be essential in our ability to continue to form partnerships and reach as many cell and gene therapy innovators as possible, allowing us to be the dominant engine inside the world's most significant scientific advancements harnessing human cells and genes to alter disease.
Technology Platforms: We have assembled a suite of highly differentiated technology-driven R&D platforms – including gene editing, induced pluripotent stem cells (iPSCs), and cell, protein, and vector engineering – that can enable an unprecedented breadth of advanced therapies. And with these technologies, we have the ability to follow where the science leads us in therapeutic development, whether that be through the creation of our new company with Dr. George Daley and Boston Children's Hospital, which will leverage multiple ElevateBio technology platforms, or through our acquisition of Life Edit Therapeutics and the integration of its leading gene editing platform, which has become central to our work to propel the cell and gene therapies of the future.

Our continued expansion of these technologies will strengthen ElevateBio and create new collaboration opportunities where we can form licensing agreements to access our platforms, exclusive licenses to develop assets, and broader strategic R&D partnerships where our technology is at the foundation.

Therapeutic Development: We are not just advancing our own therapies – we're advancing the entire industry. We are helping boost innovative companies, big and small, through strategic partnerships, access to technology, capital, and more. Our relationship with our partner Abata Therapeutics exemplifies our strategy not only to enable innovators to get novel medicines to patients but help them do it better, faster, and cheaper. By outsourcing their manufacturing to ElevateBio and leveraging our experts, Abata believes they saved time and capital and had a baseline manufacturing process that took ~one year off IND. In parallel, we continue to develop our internal pipeline, bringing promising assets closer to the clinic, powered by ex vivo engineering for cell therapies and regenerative medicines and in vivo delivery of gene editing therapeutics.
As we look ahead to the next five years, we see expansive potential for our technology and capabilities across the ElevateBio ecosystem. We will continue to grow our number of partnerships while we further expand and advance our technology platforms, capabilities, and therapeutic pipeline. We've already made incredible strides in expanding our footprint across our facilities in Waltham, Massachusetts and through Life Edit in North Carolina, as well as our planned BaseCamp Pittsburgh. We will continue to look both within and outside the U.S. to increase our geographic reach, and collectively, this momentum will allow us to reach our profitability goal.
By re-envisioning how these products are made, breaking down silos, leveraging powerful technologies, assembling industry-leading talent, and changing the mindset from simple manufacturing scale-up to conducting large-scale biology, we can realize the full potential of cell and gene therapies and their impact on human health. I delight every day that I get to not only witness, but help fuel this incredible period of therapeutic innovation and true industry transformation.